Jewellery boxes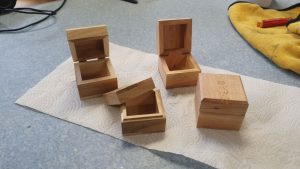 My government asked nice jewellery boxes for the bridesmaids, and I cannot say no if I'm able to do it 🙂
I mainly used elm/jalava and maple/vaahtera. Then added slice of visakoivu/"cultivar of silver birch" for decoration and having a bit of a contrast on top of the lid. I also tried few different hinges/closing mechanisms. There were also supermagnets submerged into the structure of the lid and the box itself, in order to keep lid closed!
Then I introduced handmade signature with laser engraver. The signature wass written to paper, then I took a picture of it, few tricks with InkScape and ready for the laser engraver.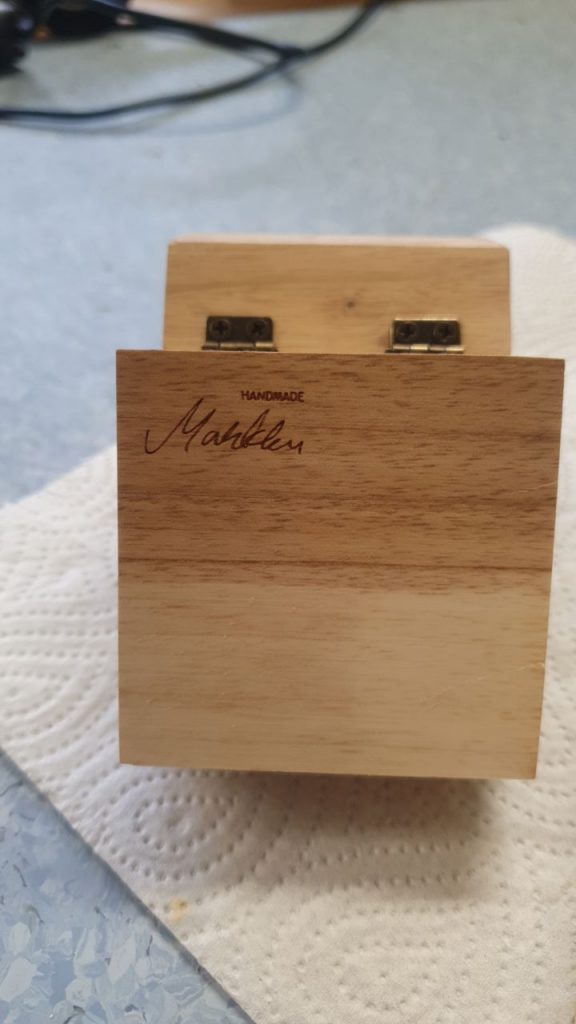 Finally, I applied Rubio Monocoat 2-component oil (natural colour), pretty nice stuff.
Happy girlfriend, happy me!