Vaasa Hacklab Hikers
Viimevuoden puolella päätimme tuoda Hacklab-henkeä retkeilyyn, ja aloimme koluamaan lähialueidemme metsiä Vaasa Hacklab Hikers-häshtagin alla. Tarkoituksena on etupäässä pitää hauskaa, mutta samalla soveltaa luovia ratkaisuja maastoruokailuun ja yöpymiseen. Kokeillaan yhdessä uusia asioita ja nautitaan luonnosta. Viime kesänä kävimme muutaman yön reissulla Helsingin suunnalla, jossa muun muassa yövyimme Bodom-järvellä riippumatoissa. Ennen joulua olemme myös yöpyneet Vikarskattin Biskebastu-autiotuvalla.
Meillä on oma Telegram-kanava, jossa suunnittelemme joskus hyvinkin spontaanisti reissuja ja keskustelemme retkeilyyn liittyvistä asioista. Kanavan löydät: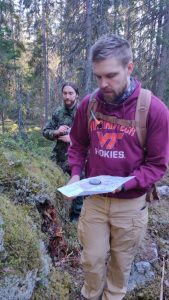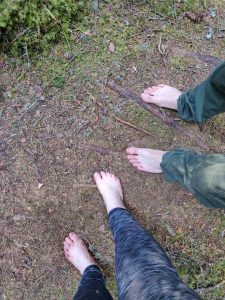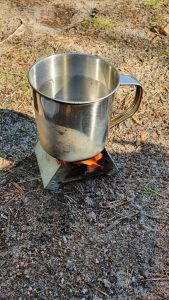 Last year we decided to apply hacklab spirit to hiking and came up with Vaasa Hacklab Hikers. The idea is, first of all, to have fun and enjoy the nature. We also test our own inventions regarding cooking and camping.
We mostly travel around Ostrobothnia area but last summer we also visited Helsinki area, where we spent three nights camping and sleeping in hammocks. We also tried sleeping outside in colder weather and stayed at Vikarskatt's Fiskebastu cottage. It was freezing out there!
We have an own Telegram channel where we organize trips (sometimes rather spontaneously) and discuss hiking related topics. you find our channel here: