Hacking some shoe heels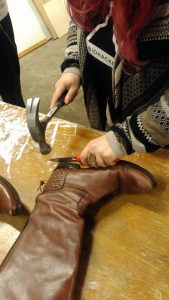 We had a problem with shoes as there was a piece missing from a shoe so it was uneven when walking. We had to even that out a bit. It was surprisingly easy to work on.
Shall we laser cut something to substitute for the bottom? Shall we also engrave it so that there is more grip? Plywood? Rubber? hmmm..