Report: SLA/DLP 3D printing
This Tuesday we had one more of our fully booked courses. The topic was SLA/DLP 3D printing. SLA stands for stereolitography and DLP for digital light processing. Both ot those acronyms are used as a technology for 3D printing light polymerized objects.  Stereolithography is an additive manufacturing process that works by focusing an ultraviolet laser on to a vat of photopolymer resin and DLP does pretty much the same thing but using a projector instead of the laser.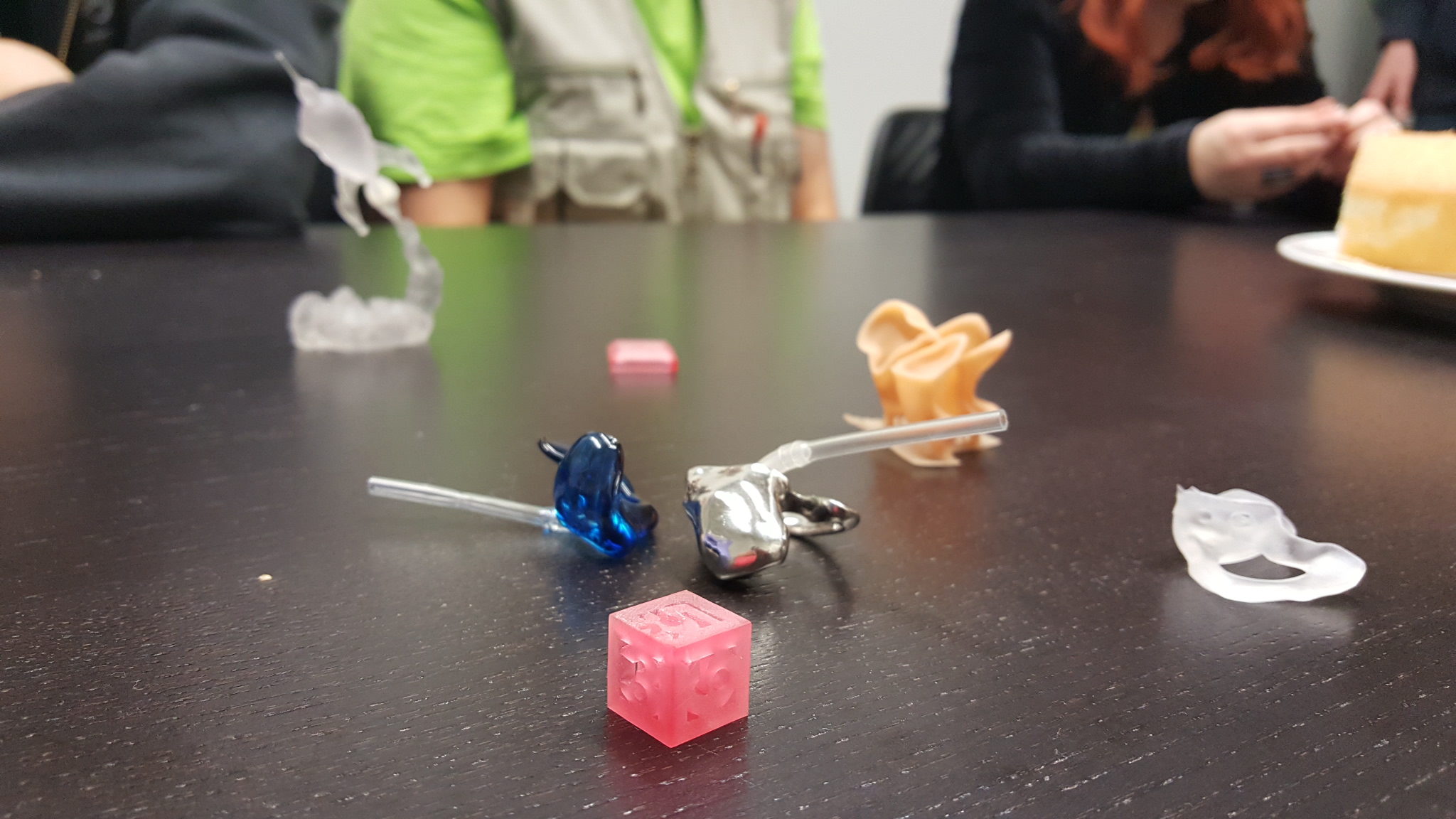 The main difference between the FDM 3D printers in use at Hacklab and then the resin printers the course was about is the attention to detail.  The resin printers can produce great level of detail and it makes it a good option for jewellery related work. Print the actual jewellery piece or use the 3D print as a mold of the final product.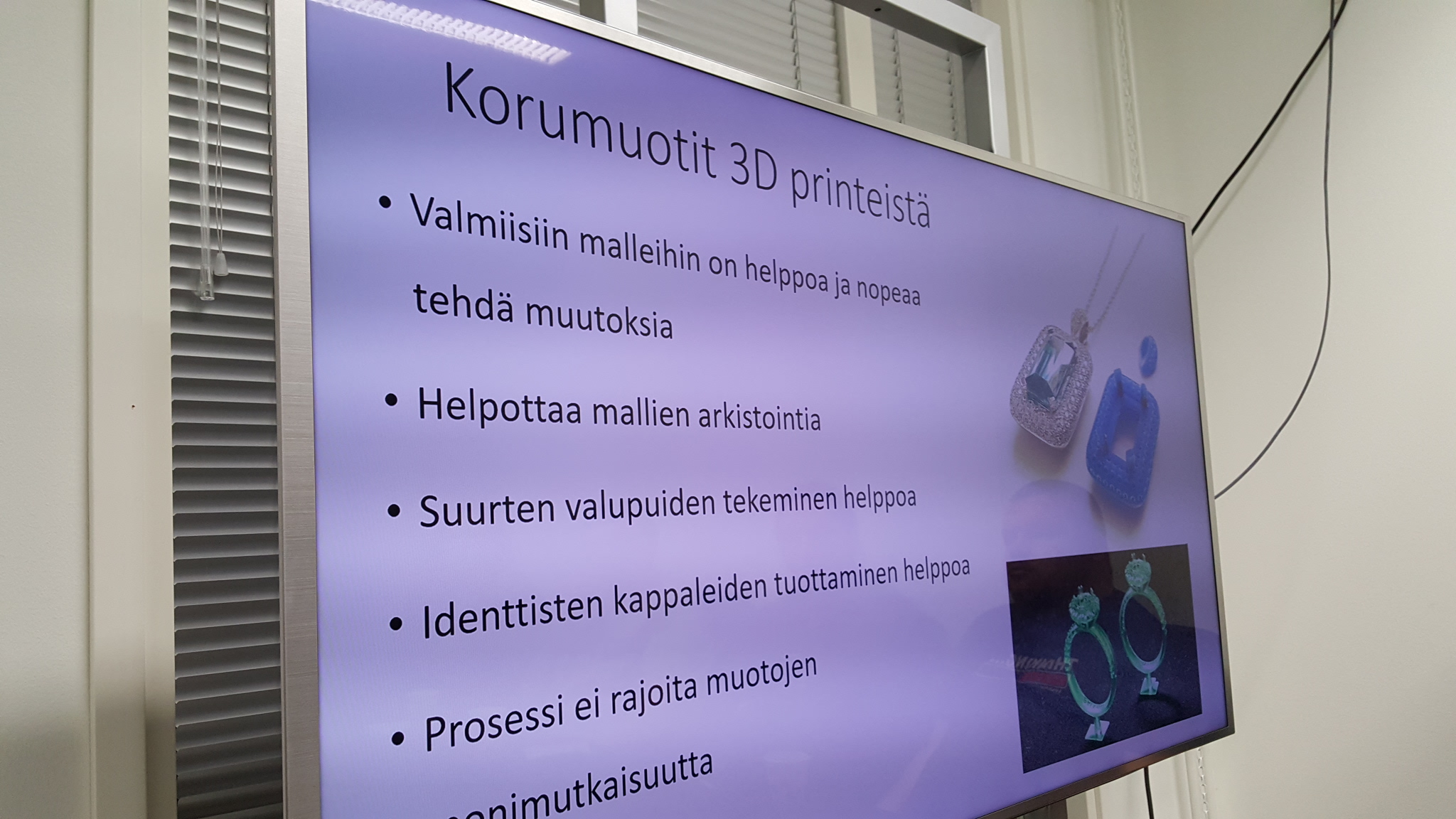 The course was also a visit to a real production environment where the 3D printers are being used for profit in a local company. That lead to majority of the sample objects being somehow related to ears. You might be able to stick it inside your ear or on top of your ear.
Thanks FinFonic and our members at FinFonic for giving the other members the possibility to see and hear about 3D printing.