Visit to Melbourne Hackerspace CCHS
Omien tilojen valmistumista odotellessa oli hyvä hetki suunnata kesälomareissu Australiaan ja tarkemmin talviseen Melbourneen. Kelit olivat mukavat 13-17C ja sadettakin aina toisinaan. Eli ei muuta kuin paikallista säätöluolaa etsimään. Pikaisen internet-tiedustelun jälkeen oli selvillä, että paja on nimeltään CCHS, tunnettu myös nimellä Hackmelbourne. Kalenteria tutkimalla sopivaksi vierailuajaksi tuli sunnuntai-iltapäivä. Kalenterin mukaan paikalla on tuolloin "Melbourne Robot Workshop, Costume, Props and Robot Building" eli esimerkiksi elokuvista tuttujen kapistusten valmistusta tai ehostusta tai muuta ideointia. Junamatkan aikana oli hieman pelkoa ahtaudesta, mutta paikan päälle päästyä tuo osoittautui turhaksi. Ihan kaikki robotistit eivät vielä olleet lounasaikaan paikalle saapuneet.
Tila itsessään on noin pitkähkö, pohjaltaan suorakaiteen muotoinen 100m² suuruinen kahdesta huoneesta koostuva tila niin, että tilan toisessa päädyssä on pieni huone softavääntöön tai muuhun rauhallisempaan ja siistimpään hommaan parin pöydän ääressä ja lopputila on sitten yhdistettyä työtilaa elektroniikkasäädöstä puutöihin.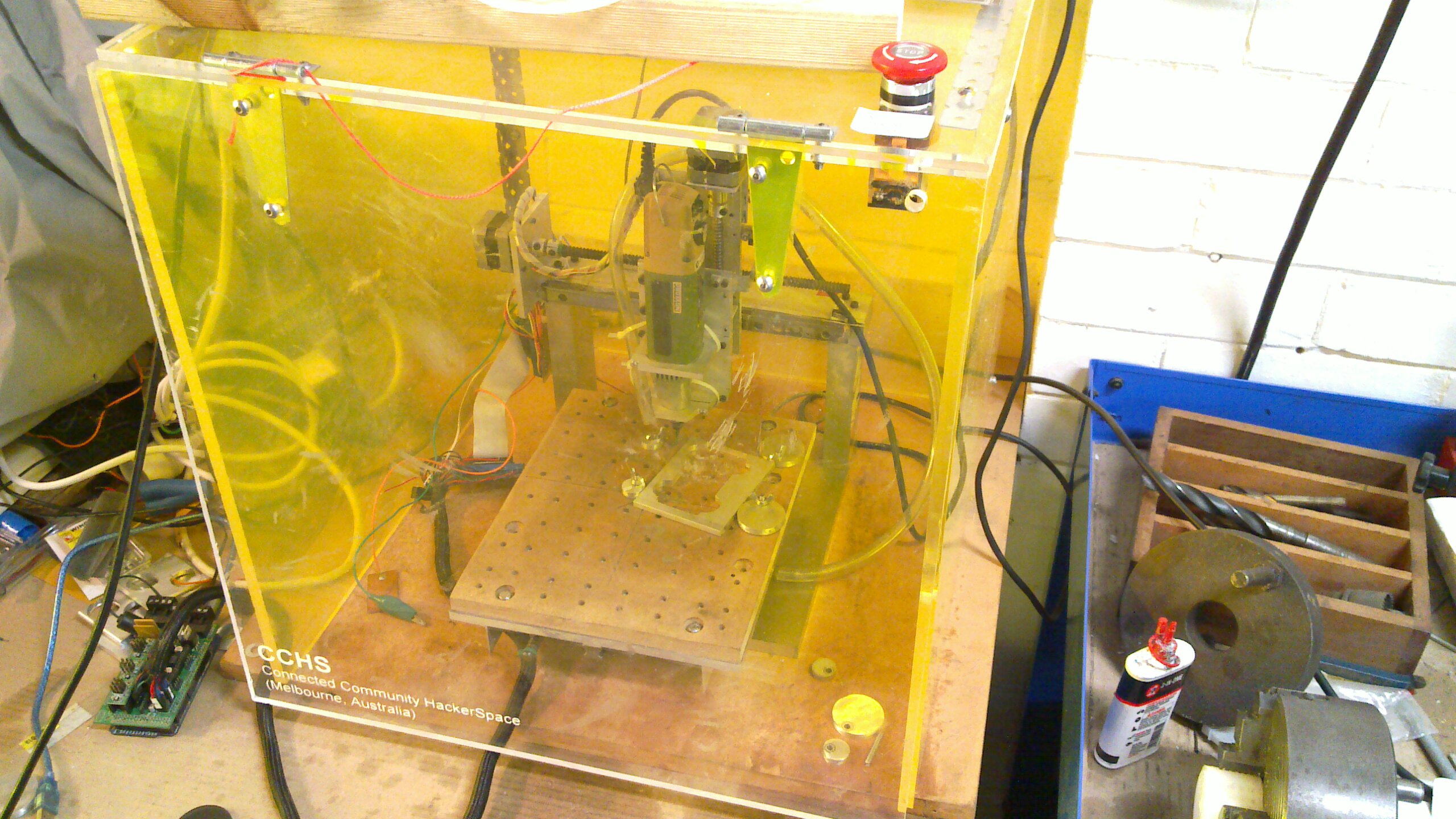 Tilan varusteisiin kuului perinteisten elektroniikkatyökalujen lisäksi muun muassa 3d-tulostin, cnc-jyrsin ja kiinalainen laserleikkuri. Itse tehty CNC-jyrsin oli hyvin mielenkiintoinen konstruktio. Samanlaiselle pienelle dremel/proxxon -laitteistoa hyödyntävälle jyrsimelle löytyisi varmasti käyttöä muistakin hackerspaceista tai hacklabeista. Jyrsin on hyvin dokumentoitu eli mahdollisuus oman jyrsimen rakentamiseen on olemassa.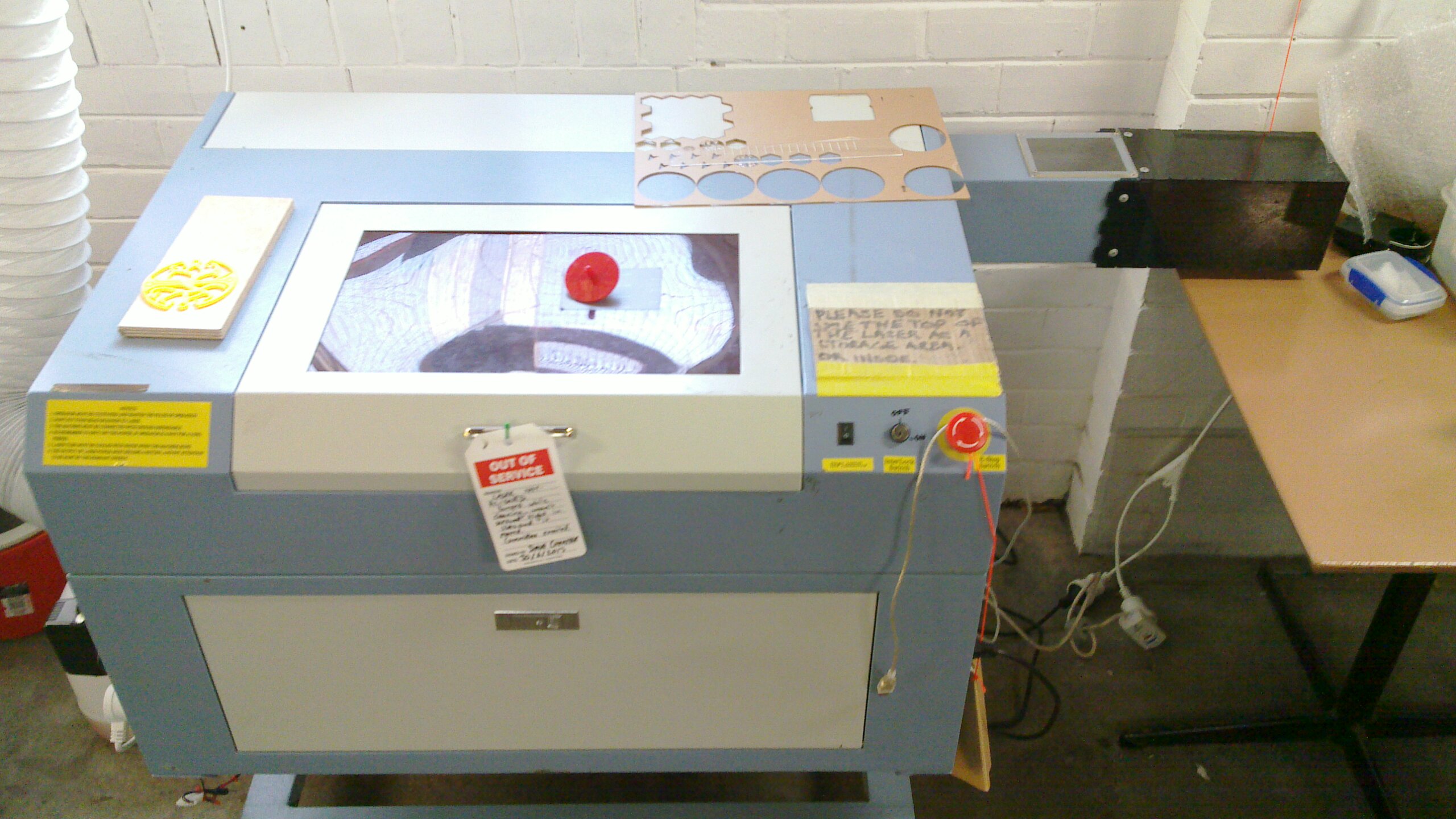 Toinen mielenkiintoinen projekti oli kiinalaisen laserleikkurin kehittäminen. Ohjauselektroniikka oli "perinteen" mukaisesti vaihdettu helpommin lähestyttävään ja tällä hetkellä tehokkaampi laserputki odotti asentumista paikalleen. Uudella putkella tehoja tulee joku 10 tai 20 wattia lisää ja samalla laserin käyttökelpoisuus kasvaa käypien materiaalien määrän suurentuessa.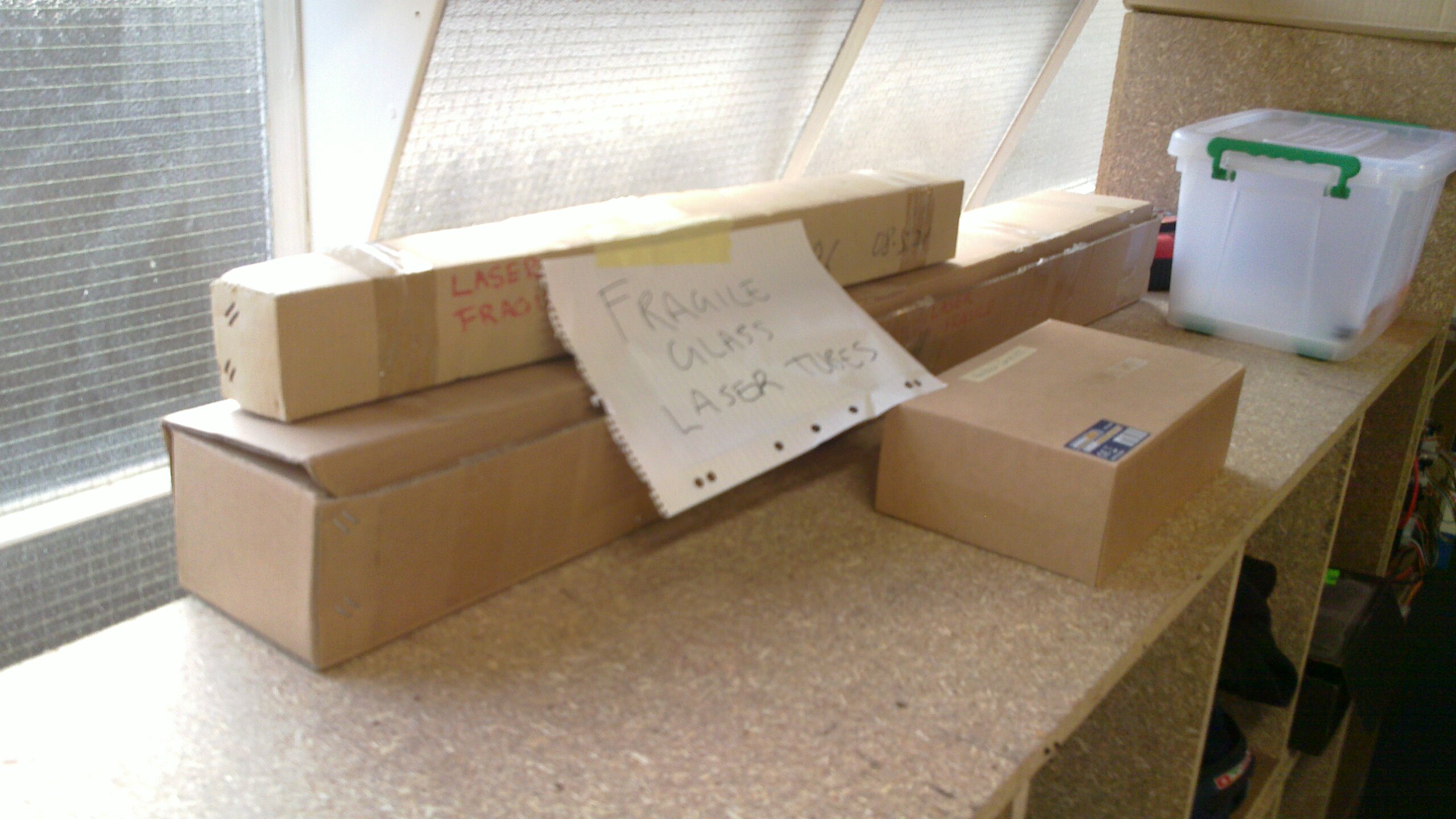 Muuten tilassa huomio kiinnittyi häkkääjien laajaan ikähaitariin. Yläasteikäiset eivät olleet paikalla juuri tuolla hetkellä, mutta isoisä-ikäluokkaa eli alkaen jotain 50+ oli paikalla. Tai ainakin näin kerrottiin ellei sitten juuri vierailuhetkellä paikalla olleet.
Isäntänä toimi CCHS:n puheenjohtaja ja vierailemassa oli kengu.