Housewarming party – Tuparit – Inflyttningsfest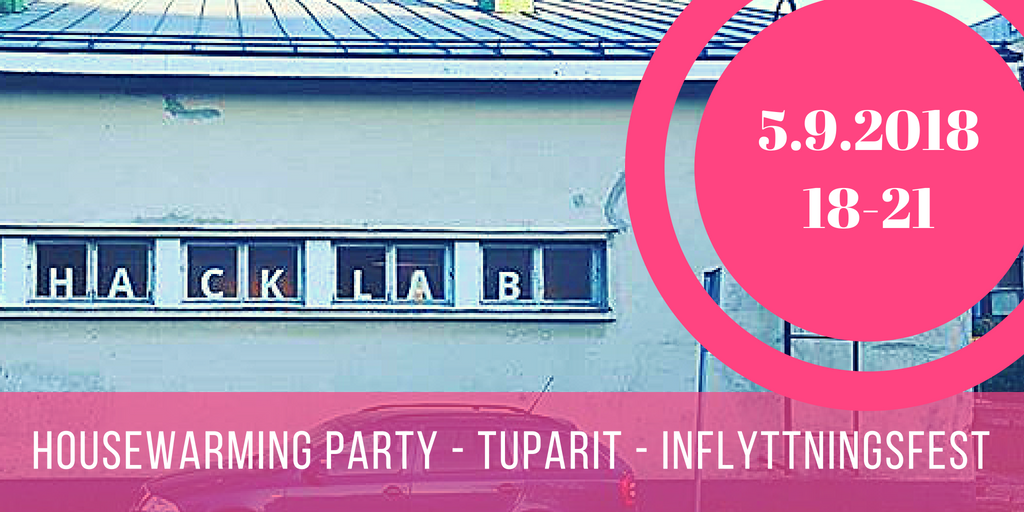 Uusien tilojen kunniaksi vietämme tupaantulijaisia keskiviikkona 5.9.2018 kello 18 eteenpäin avoimien ovien yhteydessä Stallissa. Tarjolla ainakin kakkua, kahvia ja hyvää seuraa. Tervetuloa lämpimästi!
För att fira vår flytt till den nya lokalen Stalli, ordnar vi inflyttningskaffe onsdagen den 5.9.2018 kl. 18 och framåt, samtidigt har vi öppet hus där du kan bekanta dig med lokalen och utrustningen. Vi kommer att bjuda på kaffe och tårta i gott sällskap. Varmt välkomna!
In the honour of our new premises, we are having a housewarming party on Wednesday 5.9.2018 beginning at 18 o'clock with open house. There will be at least cake, coffee and good company. Warmly welcome!