New life to wooden furniture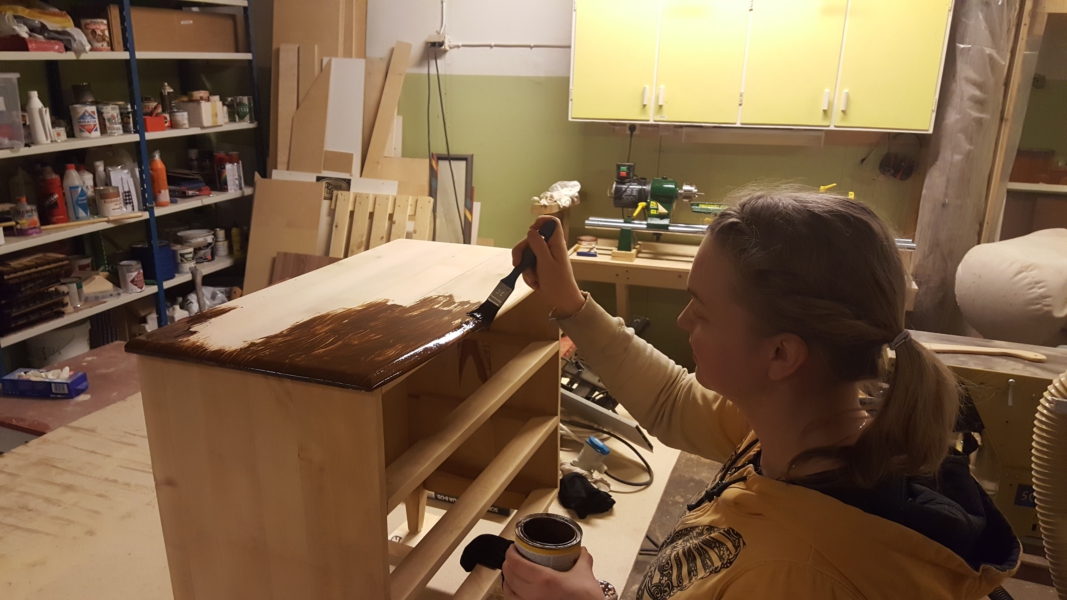 At Hacklab we have the possibility not only to create wonderful robots and build 3D-printers. Sometimes the time is spent also at the dusty side of the Hacklab, with different types of woodwork.
One of my passions is to restore old, wooden furniture. If they've lasted already for more than 50 years, they'll for sure last another 50 years easily. In my case the process has been more of a "learning by doing" mentality, but after testing different ways to treat wood I think I've found my favourite styles.
Random Orbital Sander by Mirka has saved me from a lot of trouble. It just removes the old coating very easily. As the sanding is done in random orbital, there are even no marks on the surface, that would show the direction or the sanding paper moving – or at least not to the extent that would bother me.
Osmo Puuvaha is my second favourite. I've tried different types of lacquers and coloured lacquers and stain-lacquers, and the coloured wood-wax has been so far the best option. If there's no need for more extensive weather-proofness, and if I don't need a shining surface, I'll always go with the wood-wax.