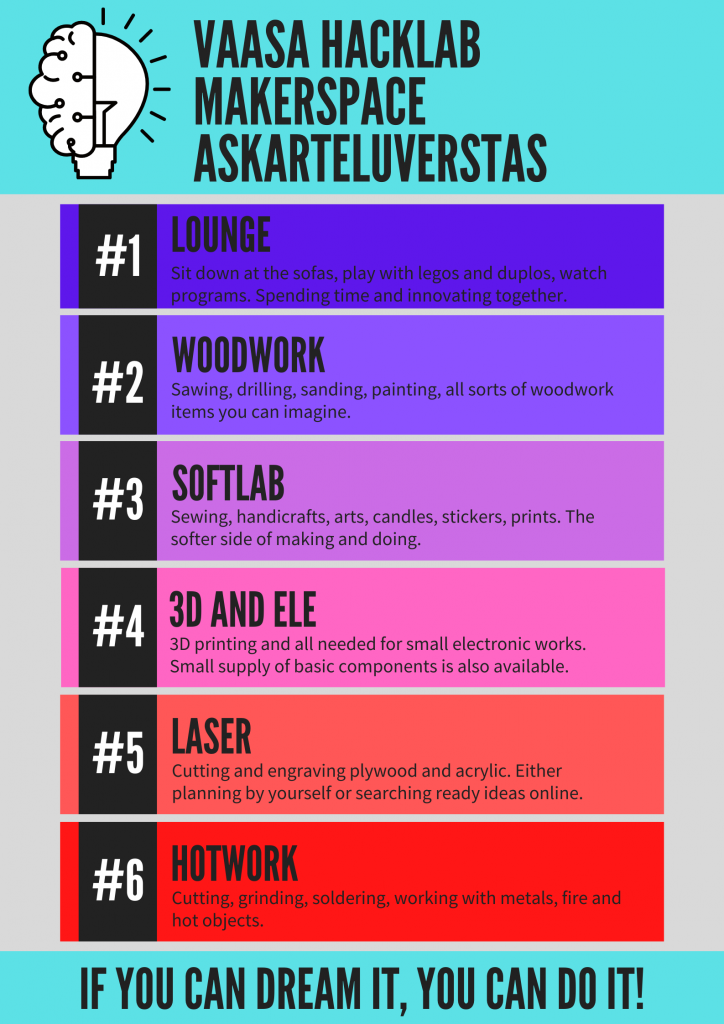 The Hacklab is located at old military area downtown Vaasa (Kasarmi). More detailed address and guidance in contacts. The premises of 150 m² consists of workspaces for different doing and making.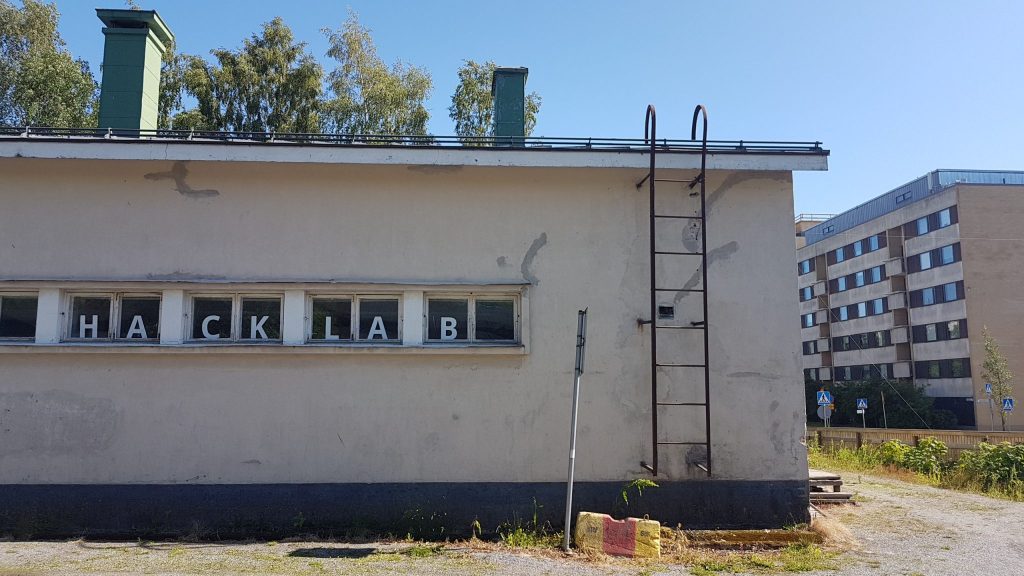 Major equipment and possibilities:
Lounge:

Comfy couch
Tables and chairs for general hacking
Kid-sized table and chairs
Television and video projector canvas
Beefy computer for users to use.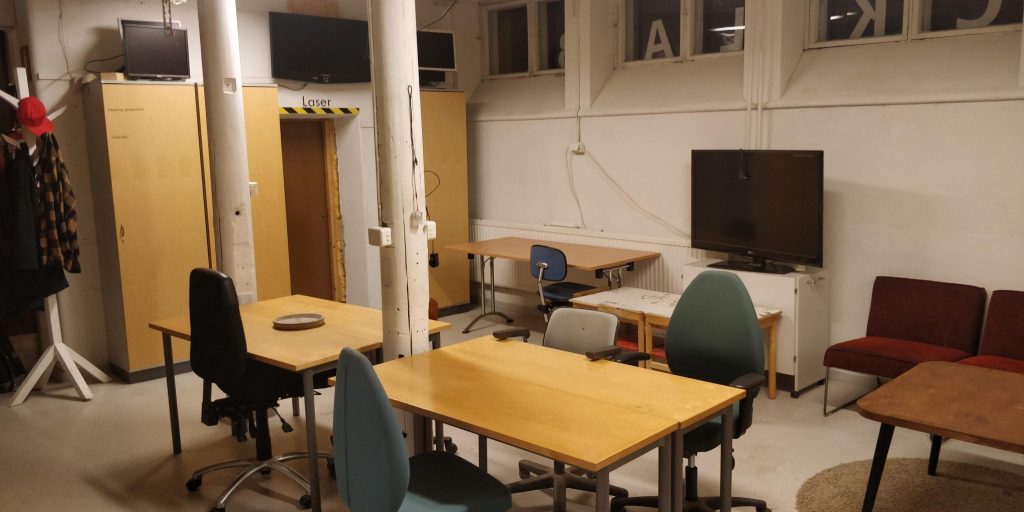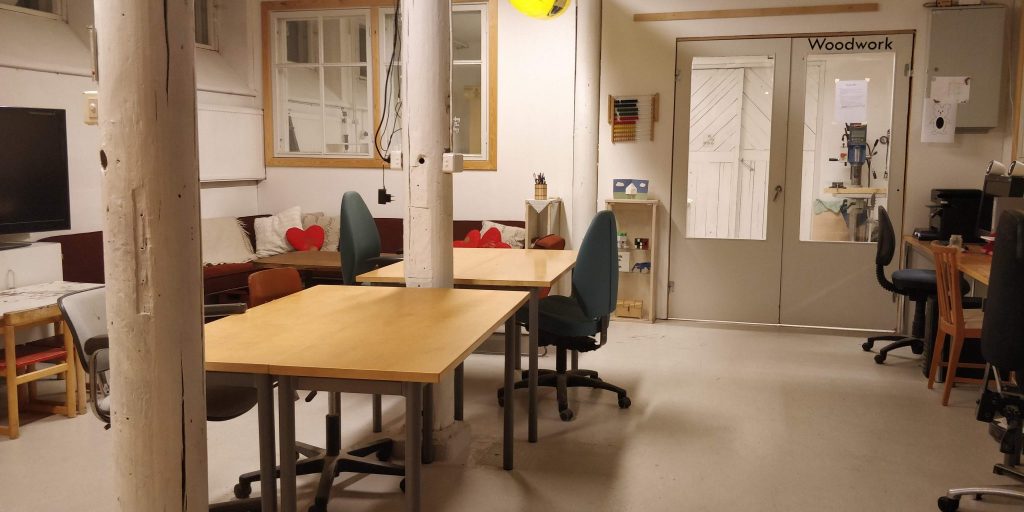 Softlab room:

Indrustial Singer sewing machine (lacks good 3-phase motor)
Husqvarna classica 100 sewing machine
Roland vinyl cutter

Ordinary sticker sheets
Reflective sticker sheets
Heat transfer sticker sheets

Clothing crease
Leather
Candle making material
Soap making material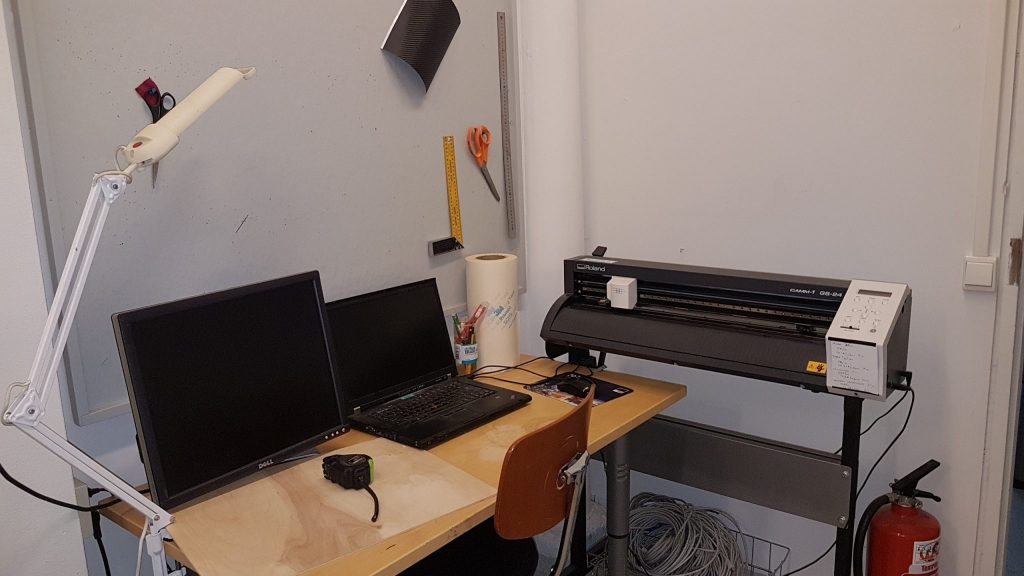 Electronics workshop room:

Workstation for electronics (Teklab)

Oscilloscope 50MHz/1Gs/S/2-channel
Function generator 0.3Hz-3MHz, 7 regions
Adjustable voltagesupply 0-30V/0-3A
ESD solderingstation 100W
3x power sockets 230V/16A

Basic electronic components
Basic electronic tools
Prenta B1.25 3D-printer 1.75mm filament, 25cm x 25cm x … print area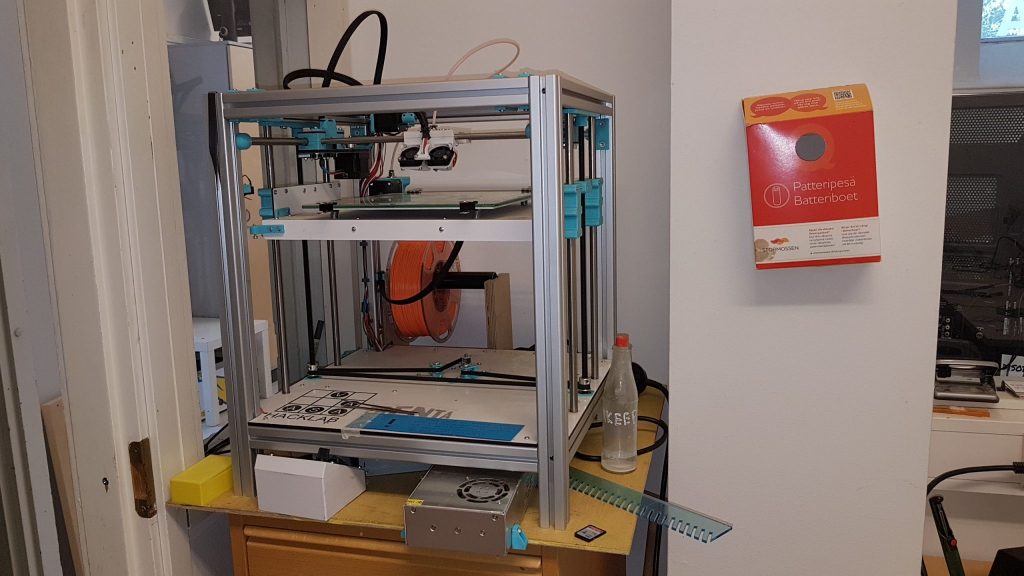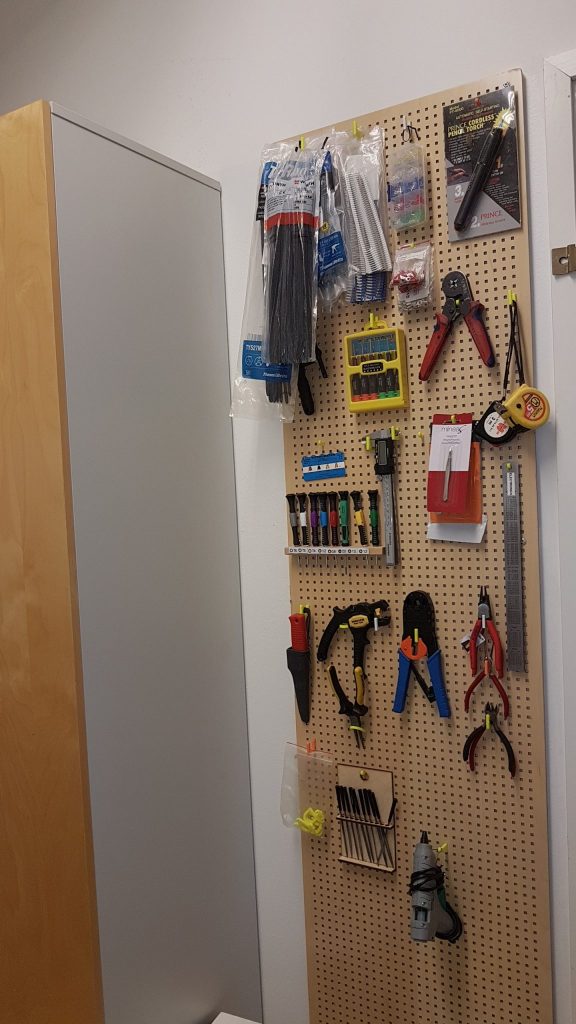 Laser room:

Mercury laser cutter 25W CO2 635mm × 458mm working area
Computer for controlling laser

Can be used for modeling too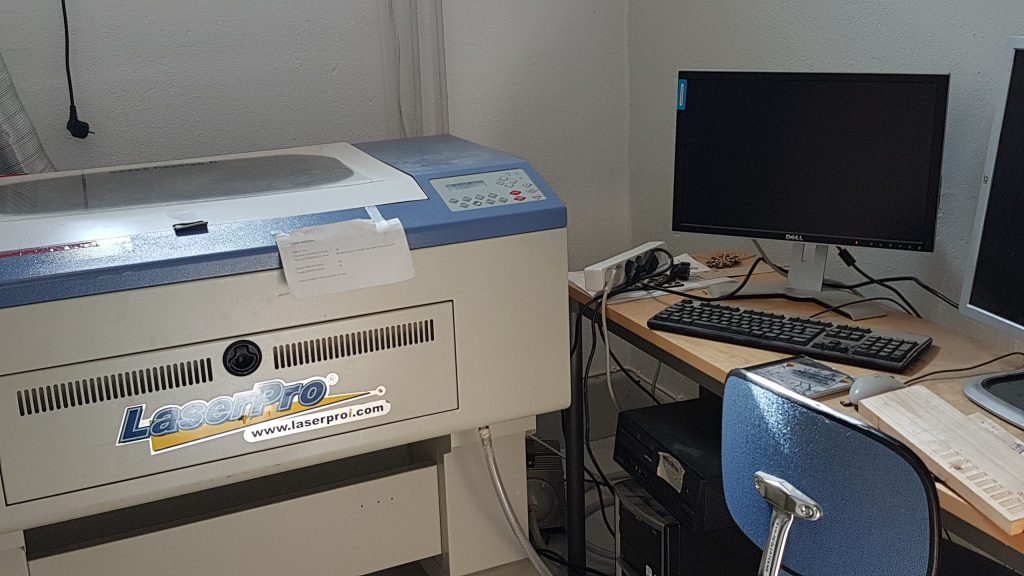 Wood workshop room:

many kinds of machines and tools for wood works
band saw
table saw
drill press
routers
planer / thicknesser
scroll saw
woodworking lathe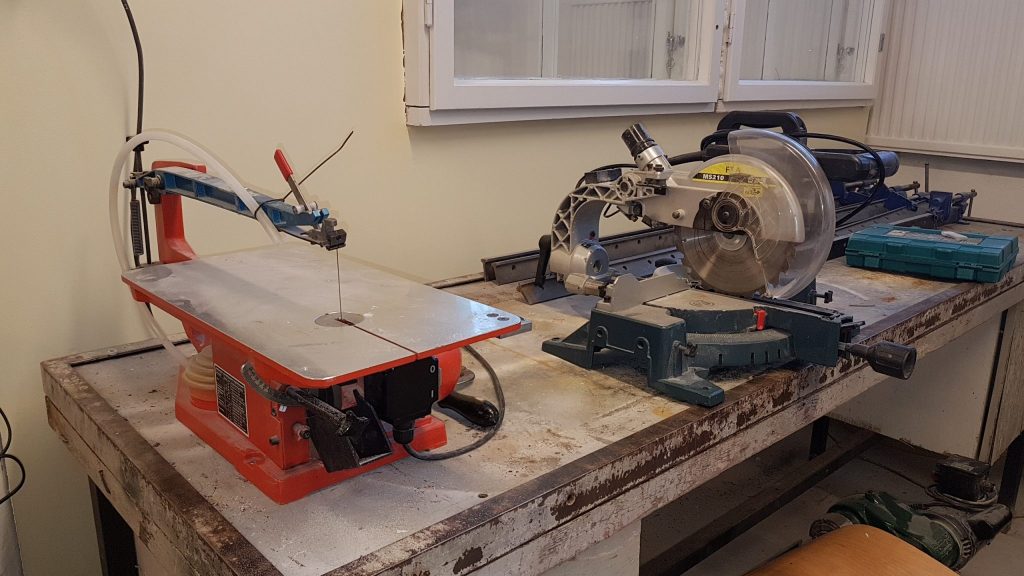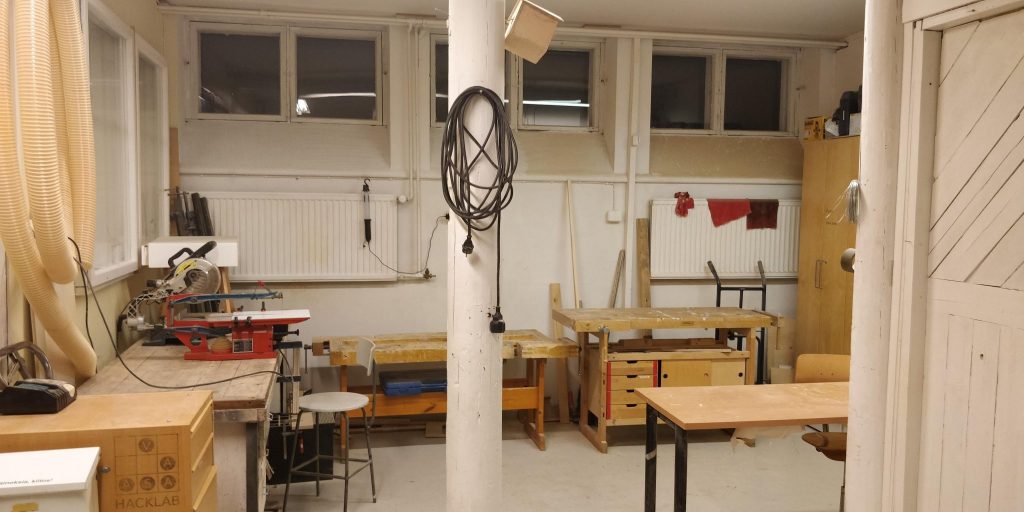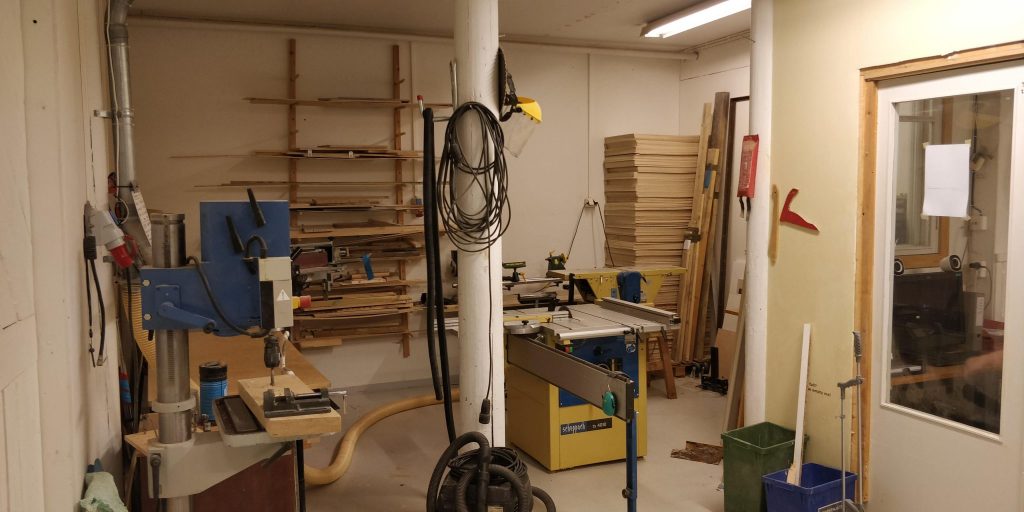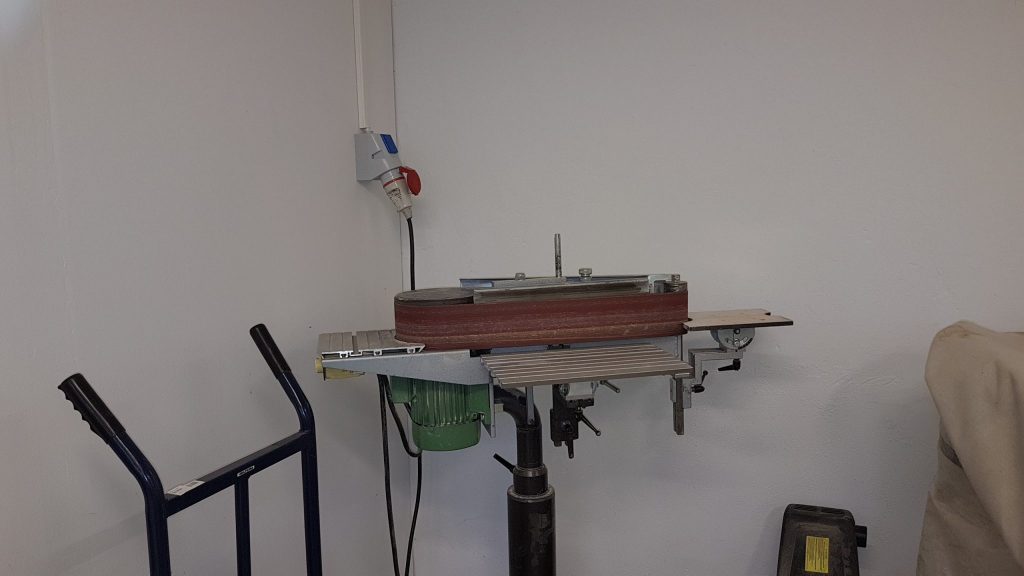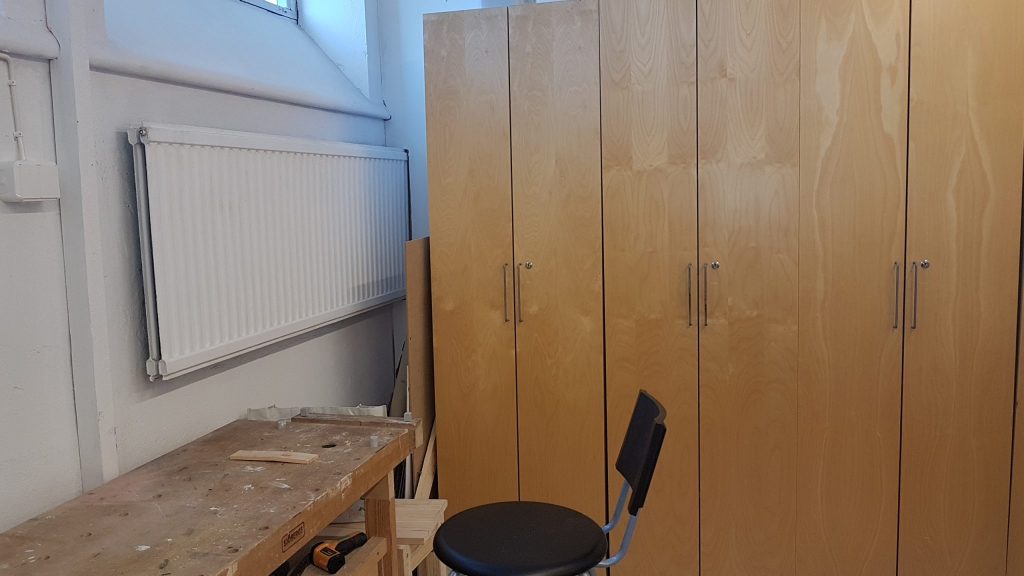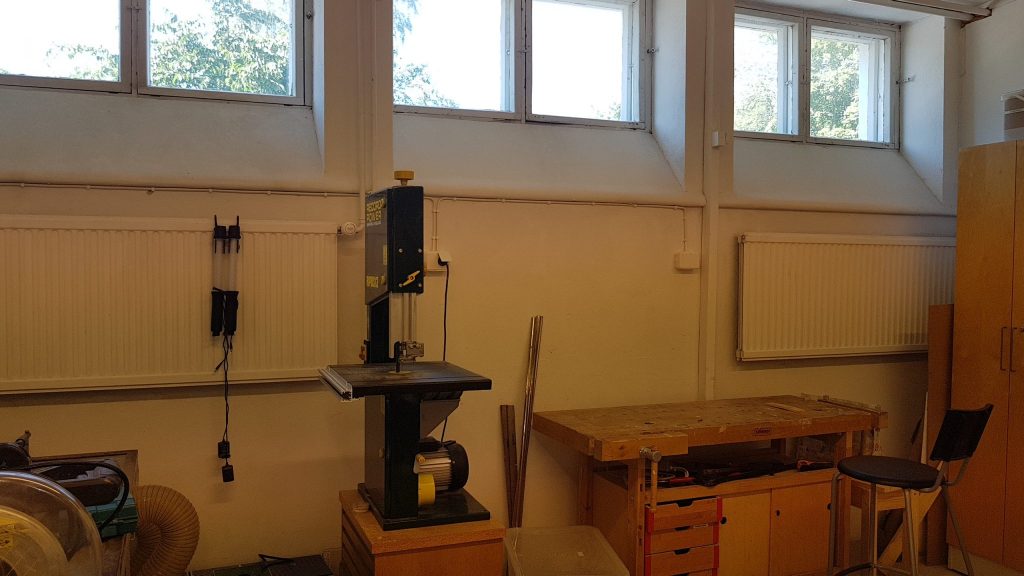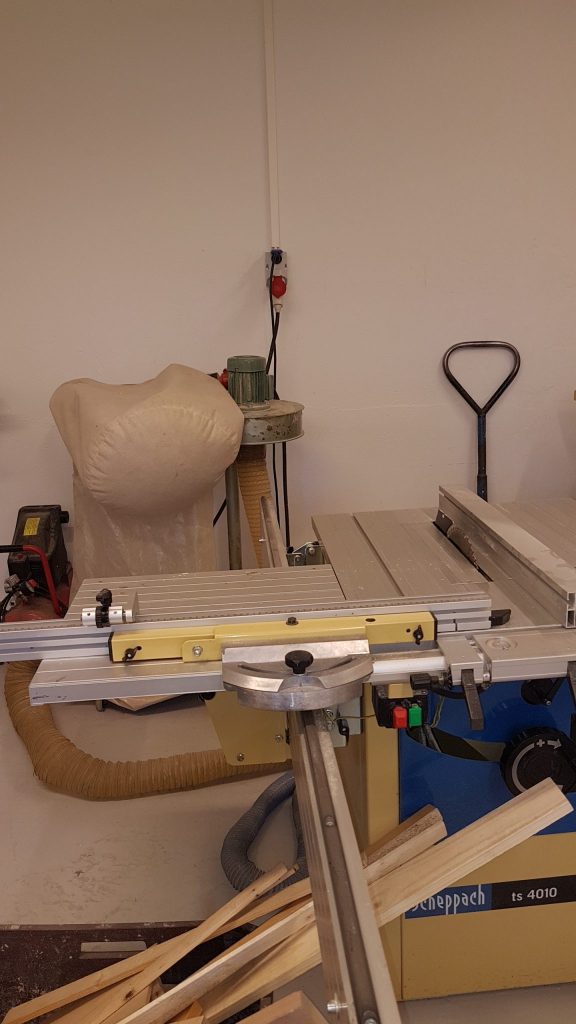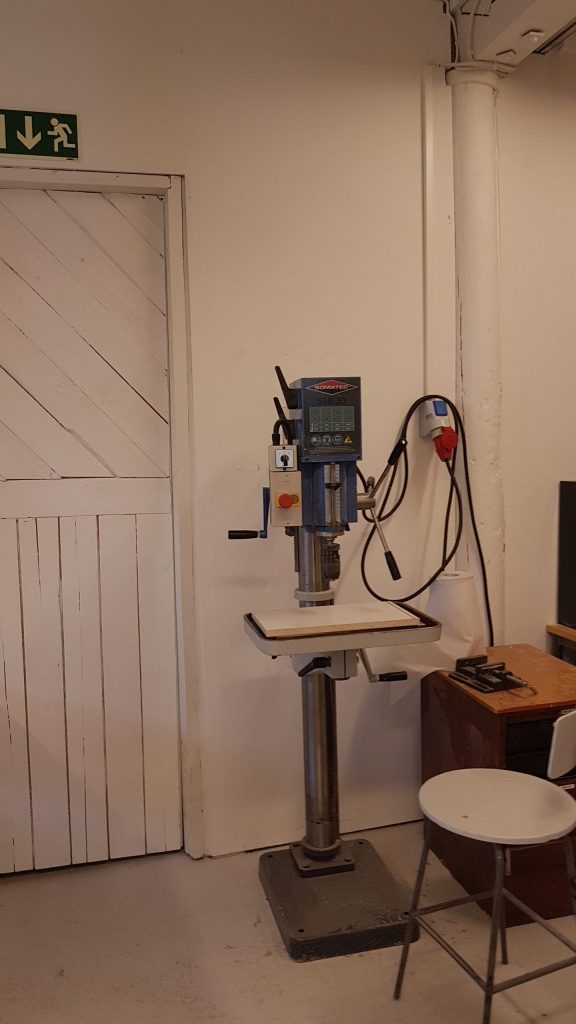 Metal workshop room:

Bandsaw
Grindstone
Grinder
Ceramics oven
Kitchen:

"Mini-kitchen"

Stove
Sink
Fridge
Dishwasher
Cabinets

Bigger fridge-freezer combo
Coffeetable
Coffeemaker
Waterboiler
Basic utensils and kitchenware