Laserkaivertimen käyttö / Usage of laser engraver
Laserin ei kuulu näyttää käytön jälkeen tältä: / Laser isn't meant to look like this after use:
Tämä on tulipaloriski! / This is a fire hazard!
Vaan tältä: / But like this: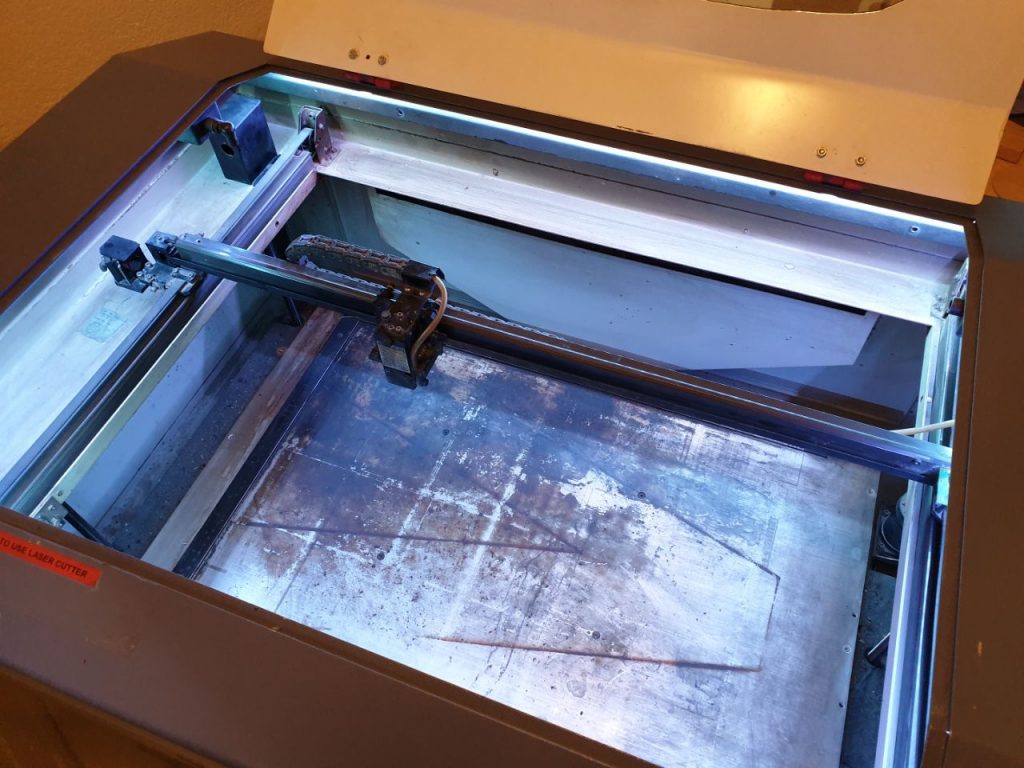 Muistetaanhan tämä jatkossa. / Lets remember this in the future too.