Opinel knife mod: Shaping and re-finishing the handle
I recently bought an Opinel knife. It's a nice blade, but I wasn't too happy with the feel of the handle. Great opportunity to do something about it.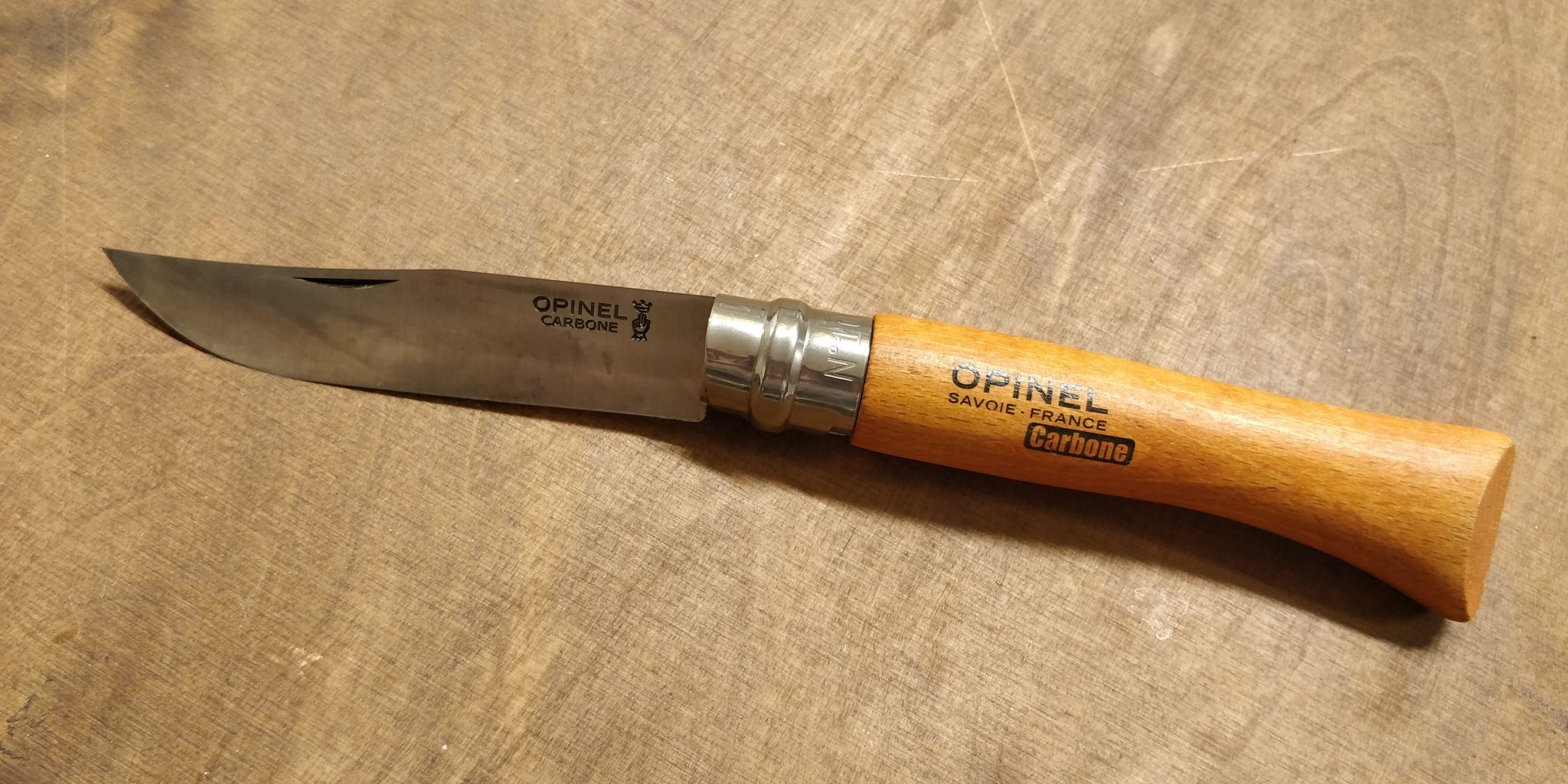 First step was disassembling the knife. This was pretty easy to do; hammer the pin out and all the parts come off.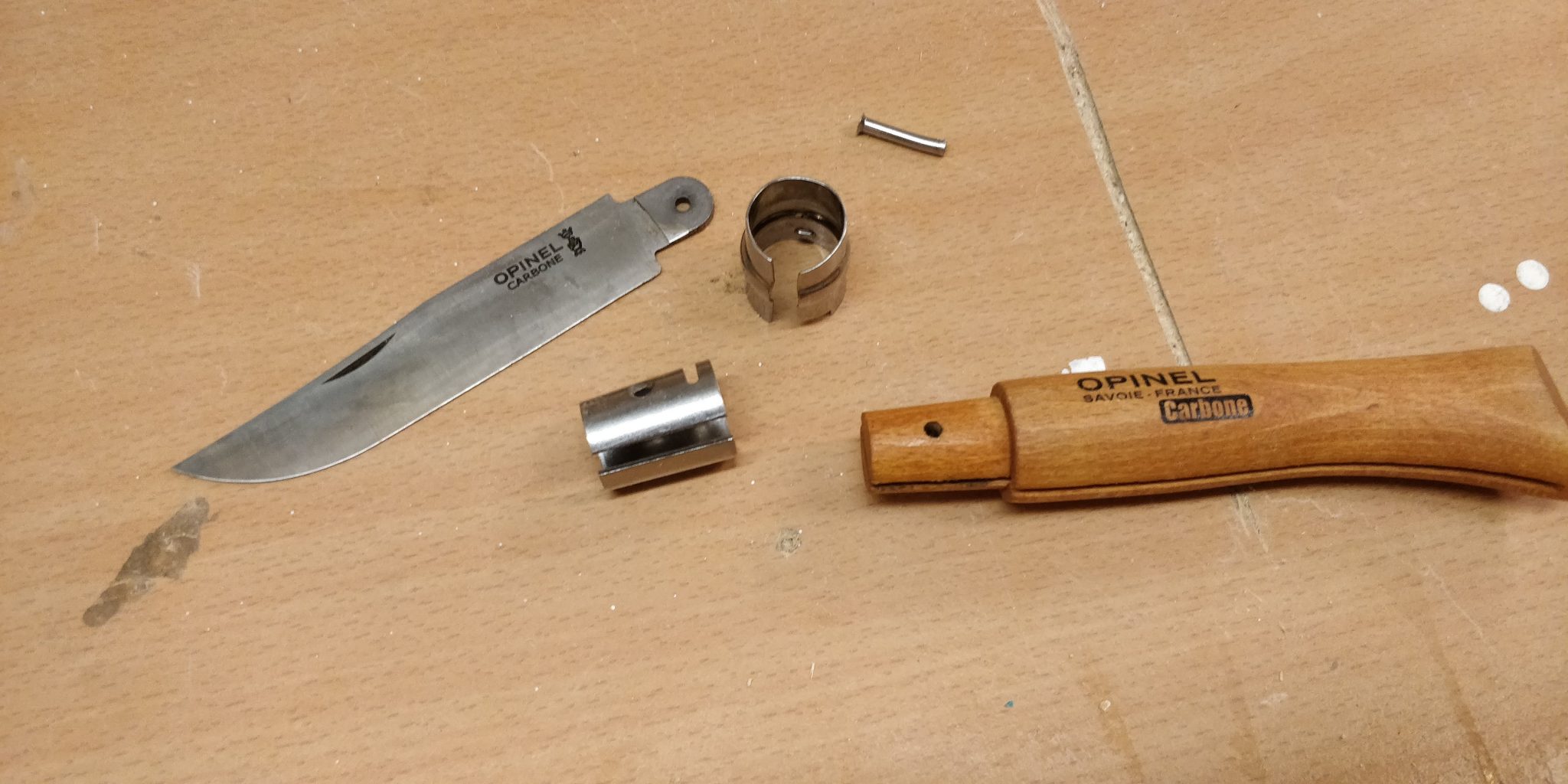 Then some sanding. The main change was removing the bulky corner from the back of the handle. I also removed some material from the sides to make the cross section slightly oval, which is an almost invisible change, but adds feeling of control to handling the knife. I also sanded off the original finishing from the entire handle.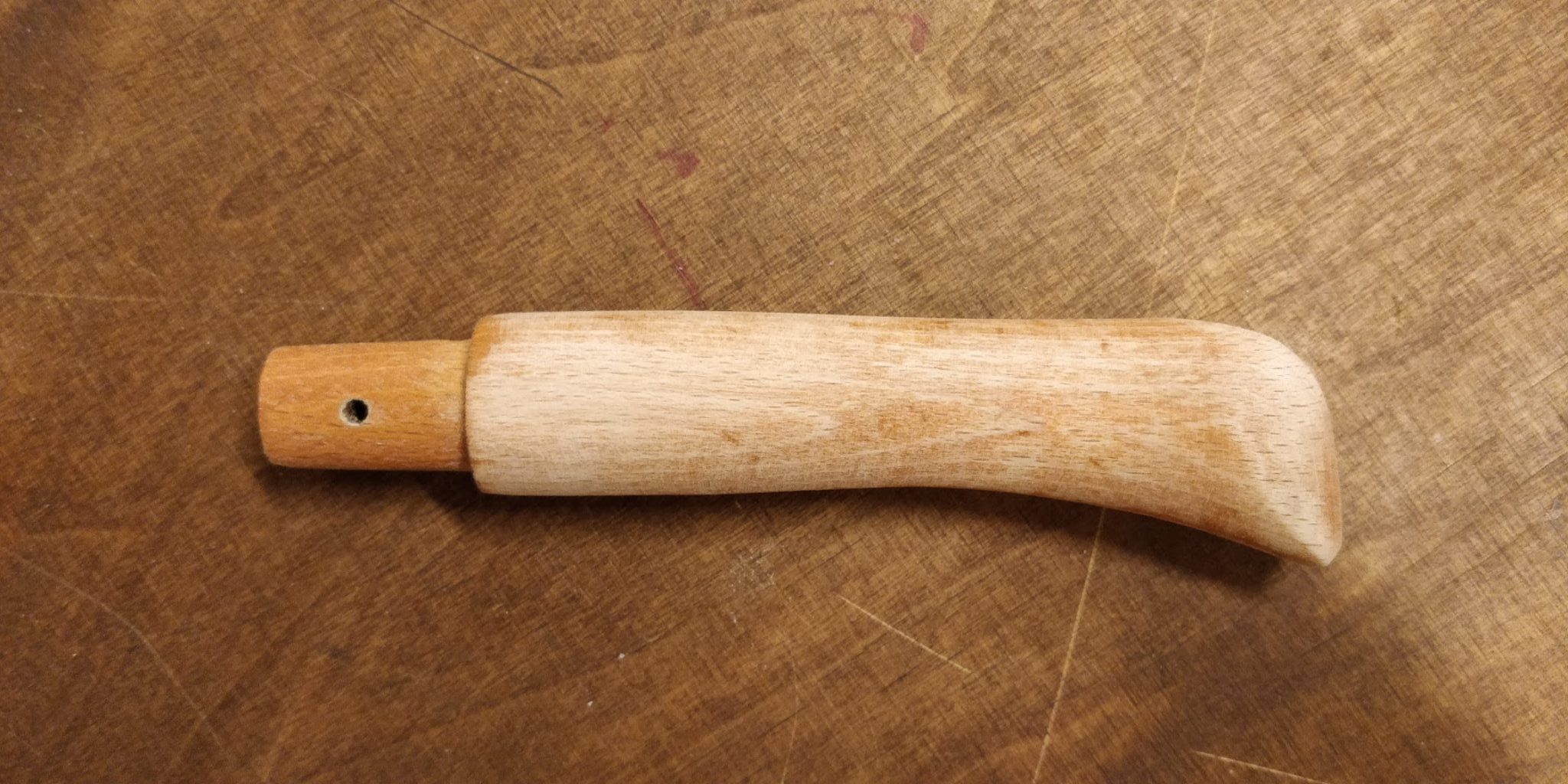 For the finishing, I made a mixture of beeswax and linseed oil.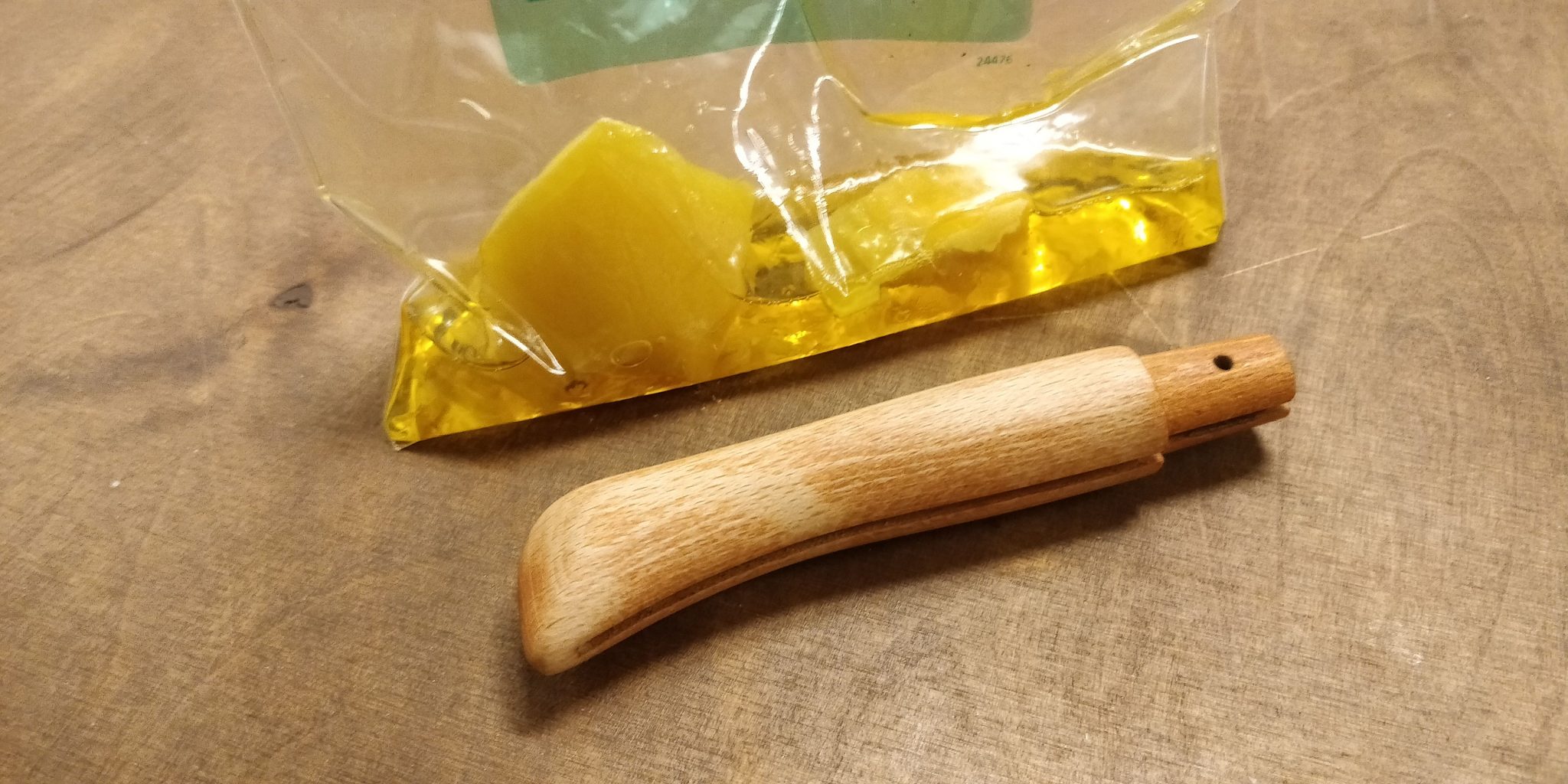 I put the ingredients in a plastic bag and heated the bag in boiling water. When the beeswax had completely melted, I added the handle in the bag.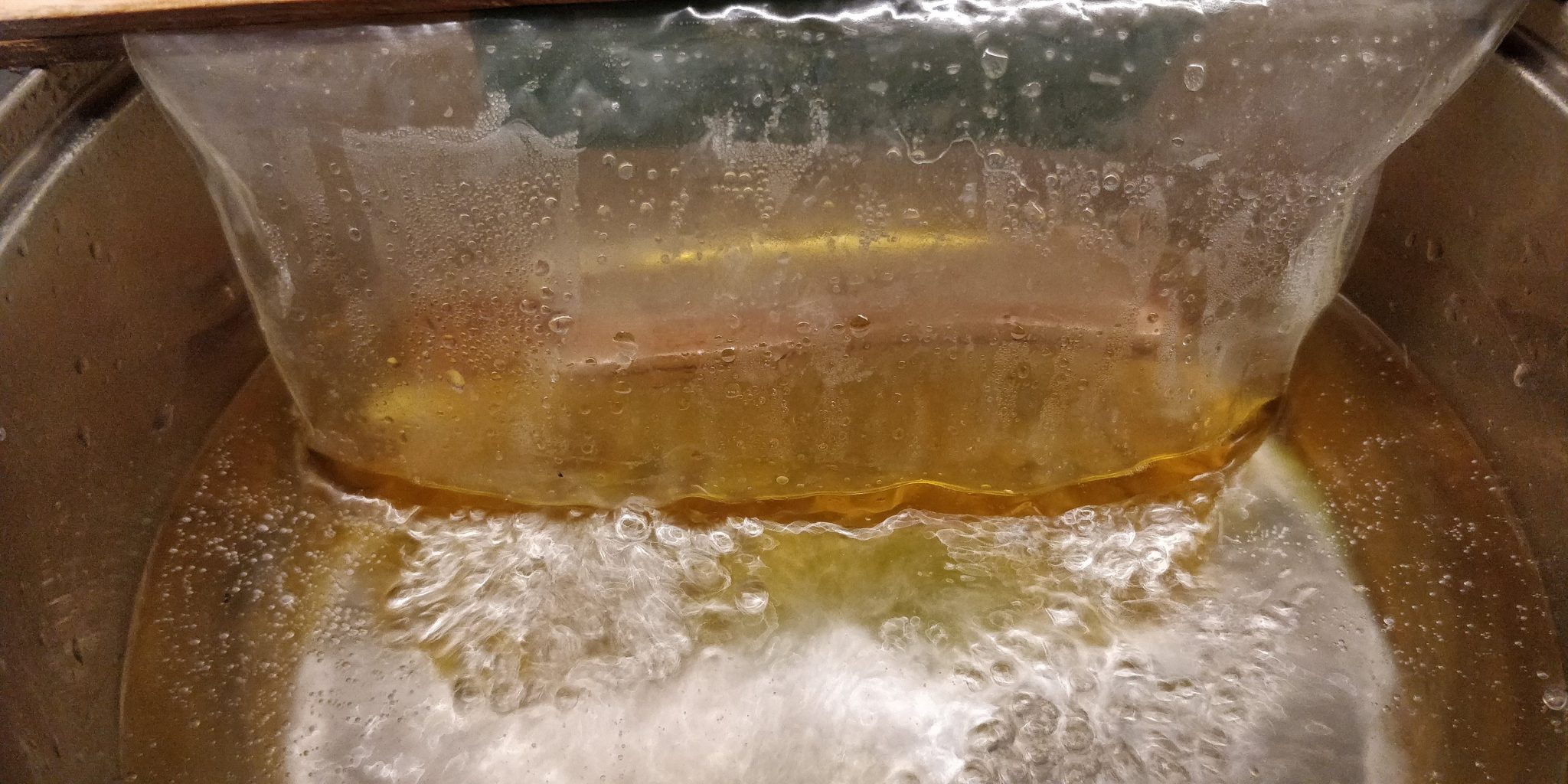 I kept the bag in boiling water for about three hours to give the oil enough time to be absorbed into the wood. If you try this at home, make sure the bag is a little bit open, as a sealed bag might result in hot oil exploding in your kitchen.
After soaking, while it was still hot, I wiped the handle dry with a paper towel.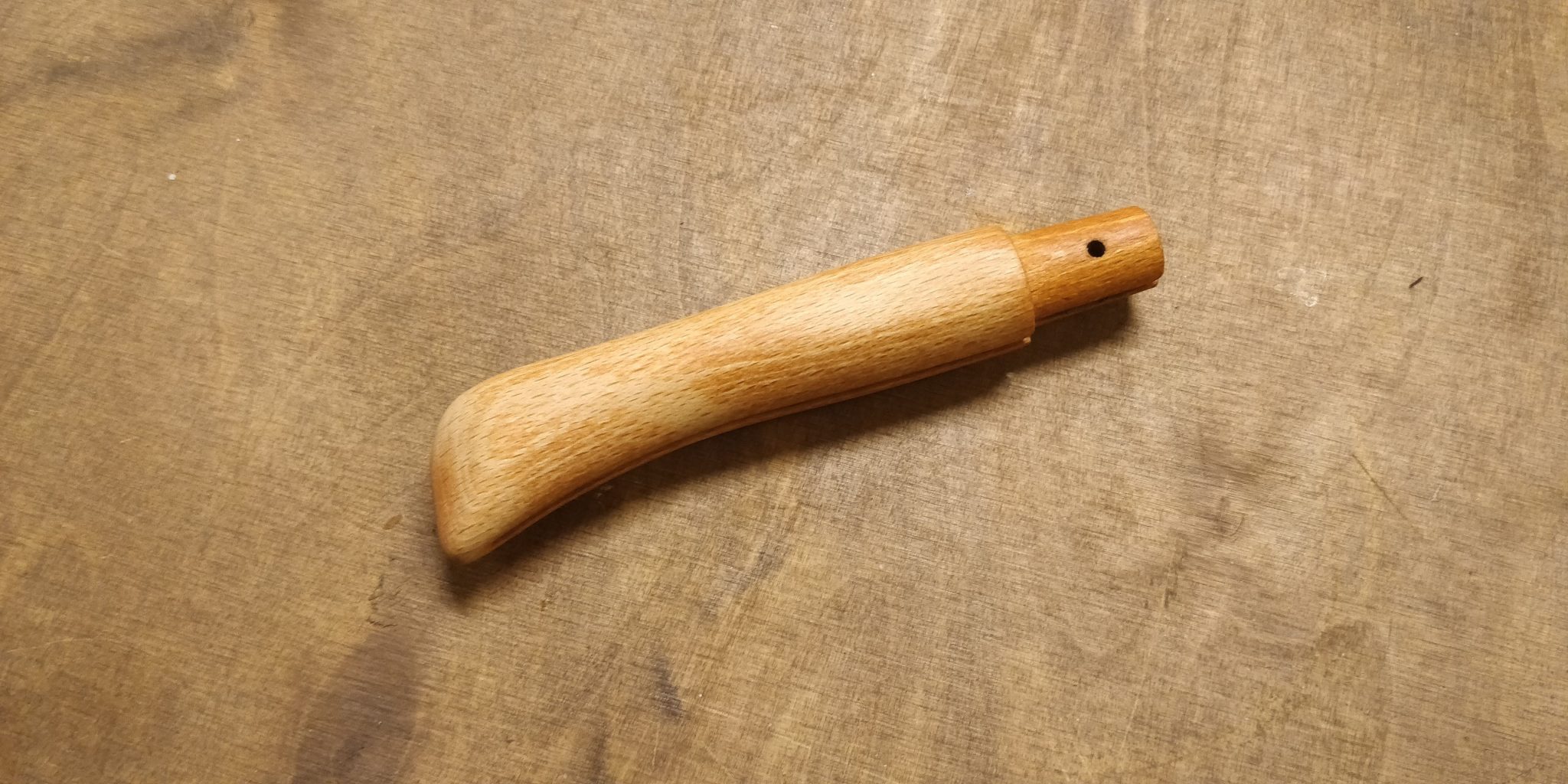 Assembling the knife was possibly even easier than taking it apart.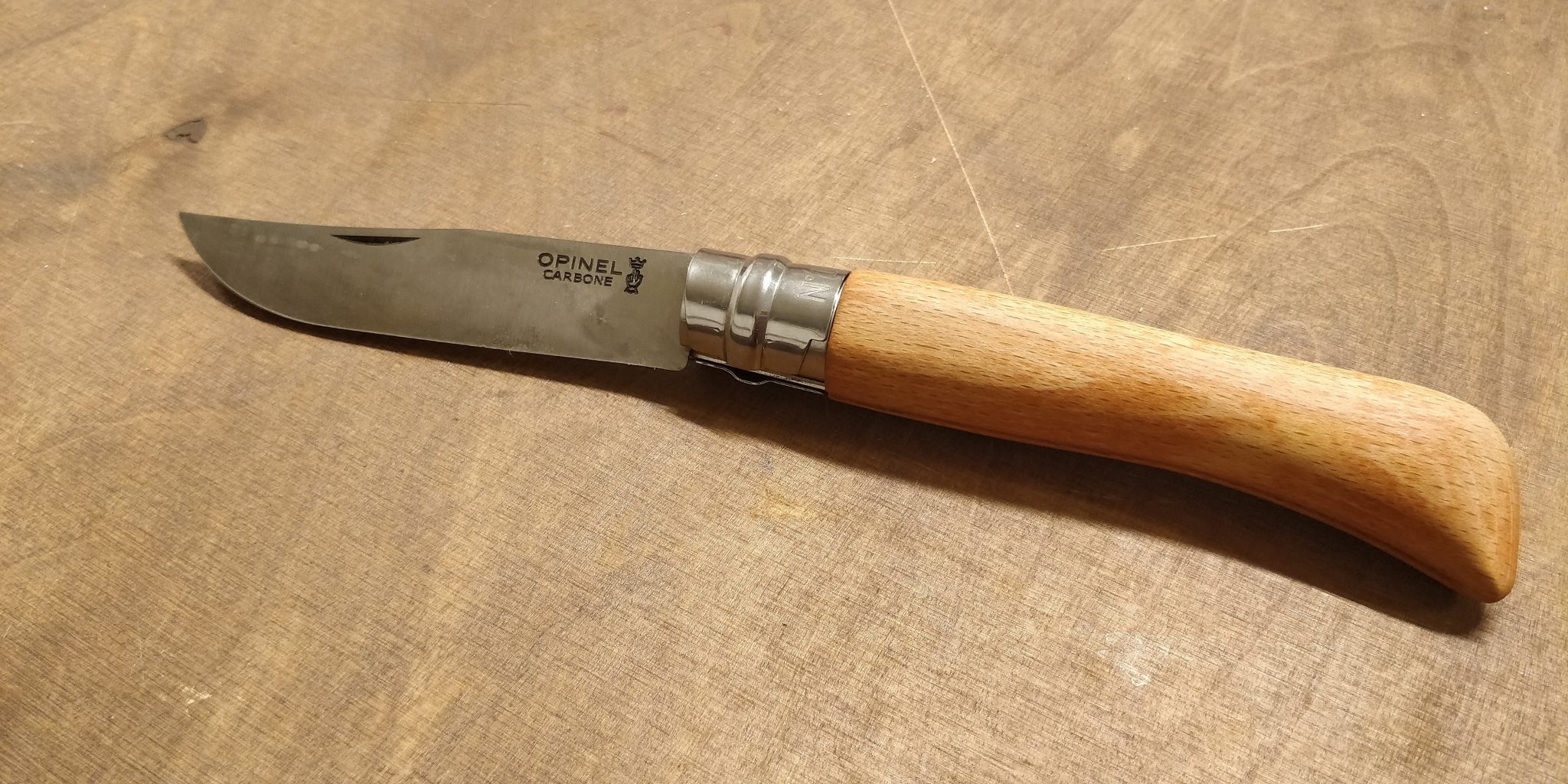 The handle does feel much better now. Even the folding mechanism still works 🙂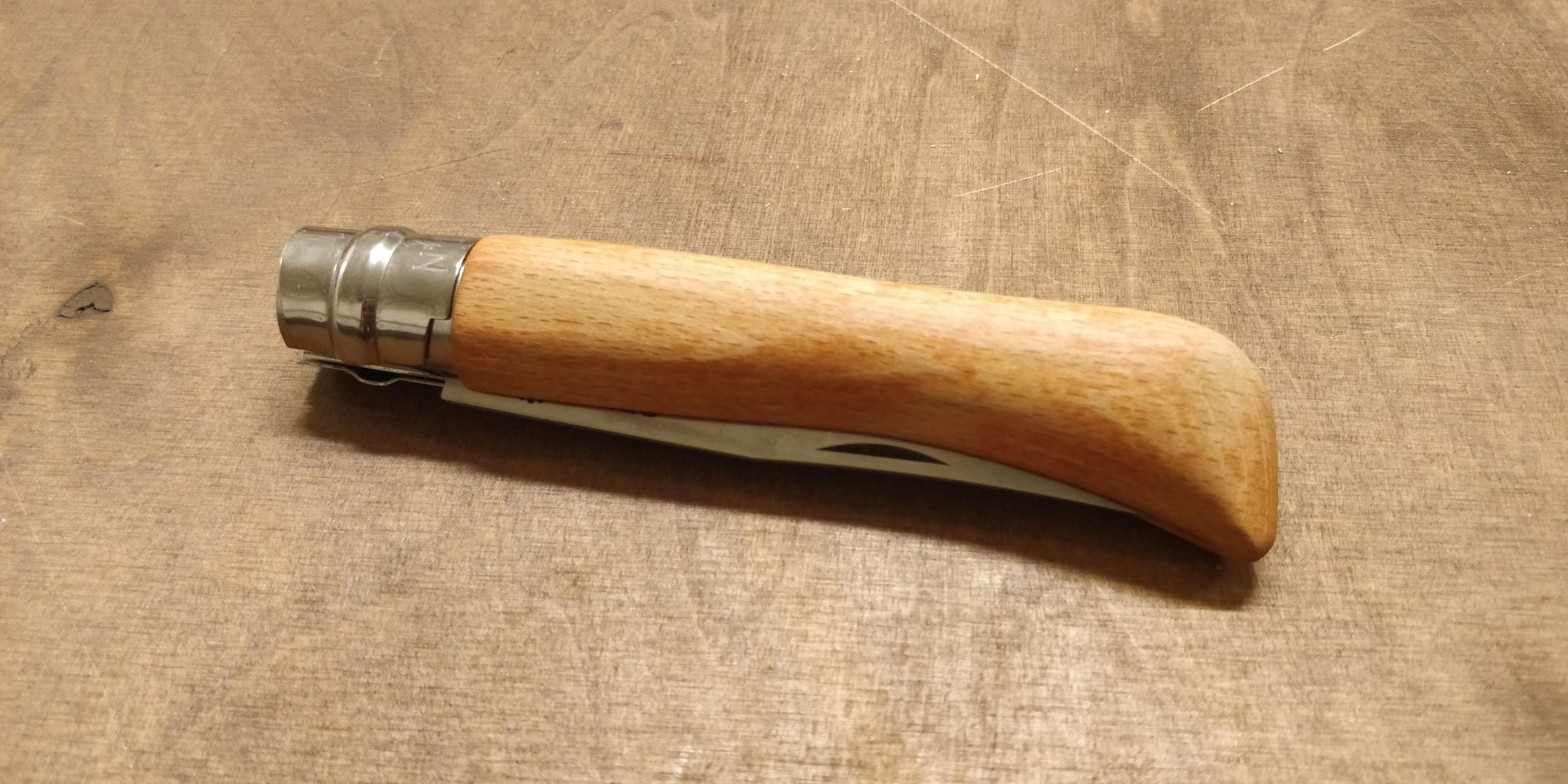 This was a fun project to make and I'm happy with the result. I still have some more modding ideas for this knife, might blog about them at some point 🙂