Course: Making heat transfers on fabric with vinyl cutter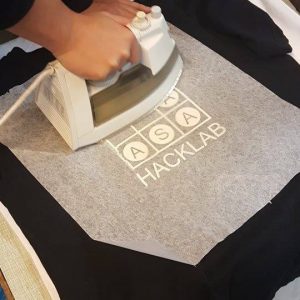 On Tuesday 14.11. we'll be testing our latest technologies – vinyl cutter. As you probably know, the vinyl cutter doesn't only cut tape but it cuts also heat transfer film. With the film you can easily make your own prints on T-shirts and other fabrics!
Bring your own fabrics. We have white heat transfer film available, and black vinyl sticker.
Course fee: 10 euros for non-members, free of charge for members. Heat transfer film and vinyl tape costs based on use.