Workshop: OpenSCAD 2.2.2016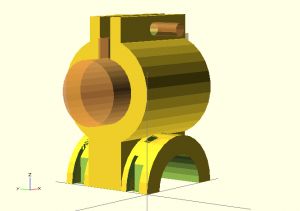 On Tuesday 2.2. from 18 on we will go through the basics of OpenSCAD 3D-modelling. OpenSCAD is a 3D cad without a point-and-click interface and is thus suitable for programming & coding oriented persons. It is perhaps one of the most difficult tools to create 3D-objects.
Get OpenSCAD: http://www.openscad.org/
Bring your own laptop with OpenSCAD installed if possible
In Finnish if English not needed.
https://vaasa.hacklab.fi/events/event/openscad-workshop/
Sign up: https://docs.google.com/forms/d/1fvoJFfT_9wA74WmArpuVECjKxPxvUClvOzVRmMlTkmk/viewform