Monthly Archive:
July 2018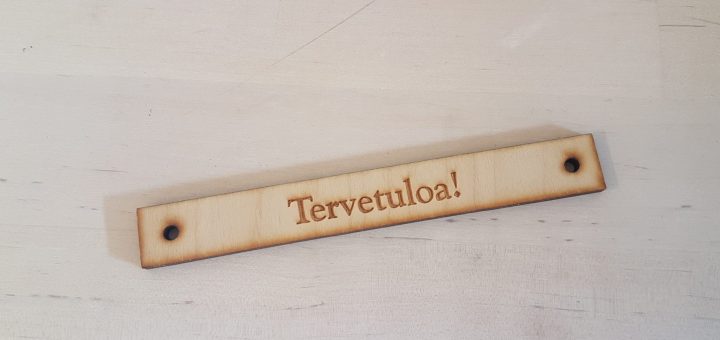 2
Here are a few examples of items that have been made with laser at Vaasa Hacklab. 
We have a few robots as well, some of them move more than others.
Stickers can be easily cut with Roland vinyl-cutter, the only trouble for me is deciding what to cut. Here are a few examples of what I've cut – name tags, cats and motivational quotes.
Vaasa Hacklab on jälleen mukana Vaasan Taiteiden Yössä 9.8.2018. Taiteiden yön aikaan Hacklabillä on avoimet ovet ja DIY -näyttely klo 17-21 ja klo 18, 19 ja 20 pidetään lyhyet tekniikka-introt 3D-tulostamisesta, roboteista ja tarraleikkurista.